Our El Cajon Plumbing Contractors Are The Best in the Business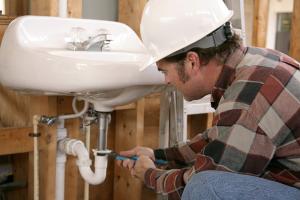 We are a locally owned company started many years ago with a simple philosophy in mind, treat each customer the same way you would expect to be treated. That way of thinking has been key to our success, and we look for it to carry us far into the future.

Only the top percent of newly certified El Cajon plumbing contractors are able to represent our company. We consider it an achievement of status to be a member of our team. We understand the importance of hiring plumbers that are skilled and thoroughly trained in the industry if we want to give our customers the best. Before a technicians ever arrives at your home or office, they have completed several hours of training and worked under the watchful eye of one of our master plumbers. In addition to their education qualifications, our plumbers are also required to both pass drug and background checks. We wouldn't want just anyone in our home or business and understand you deserve that same level of courtesy.

24/7 Emergency Service

If your El Cajon plumbing repair emergency falls outside of our normal business hours, there is no need to worry. Our team of professionals is ready to dispatch and service your repair needs 24 hours a day, 7 days a week. We are here for you when you need us. Simply pick up the phone and give us a call,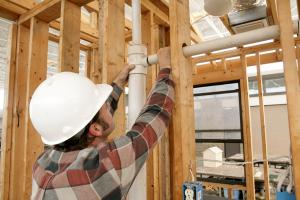 it's just that simple. We take the worry into our hands so that you don't have to.

El Cajon Plumbing Contractors Are Ready For Your Call Now

All El Cajon plumbing contractors are not created equal. Don't put such a long-term investment as a plumbing repair in the hands of someone who is not equipped to do the job. The end result will cost you greatly, both in time and money. Simply pick up the phone and give us a call. We are here waiting for you.
We Believe in Great Plumbers
Our long-term goal is to be the best plumbing company in San Diego County, bar none. With that in mind, we're firm believers that our policies, equipment, and marketing would be nothing without our phenomenal staff. By only hiring the best plumbers we can find, we've been able to consistently provide better service with fewer mistakes at lower prices. We believe it's a win/win.
Unlike some other plumbing companies, we're also happy to recommend other plumbers when we're too busy, not fully equipped for the job, or if it's outside of our service area. We'll even recommend plumbers as far away as Los Angeles, the SF Bay Area, and Sacramento. So the next time you need help, just about anywhere, don't be afraid to ask.